Top 5 Reasons To Use The EasyCrypto Platform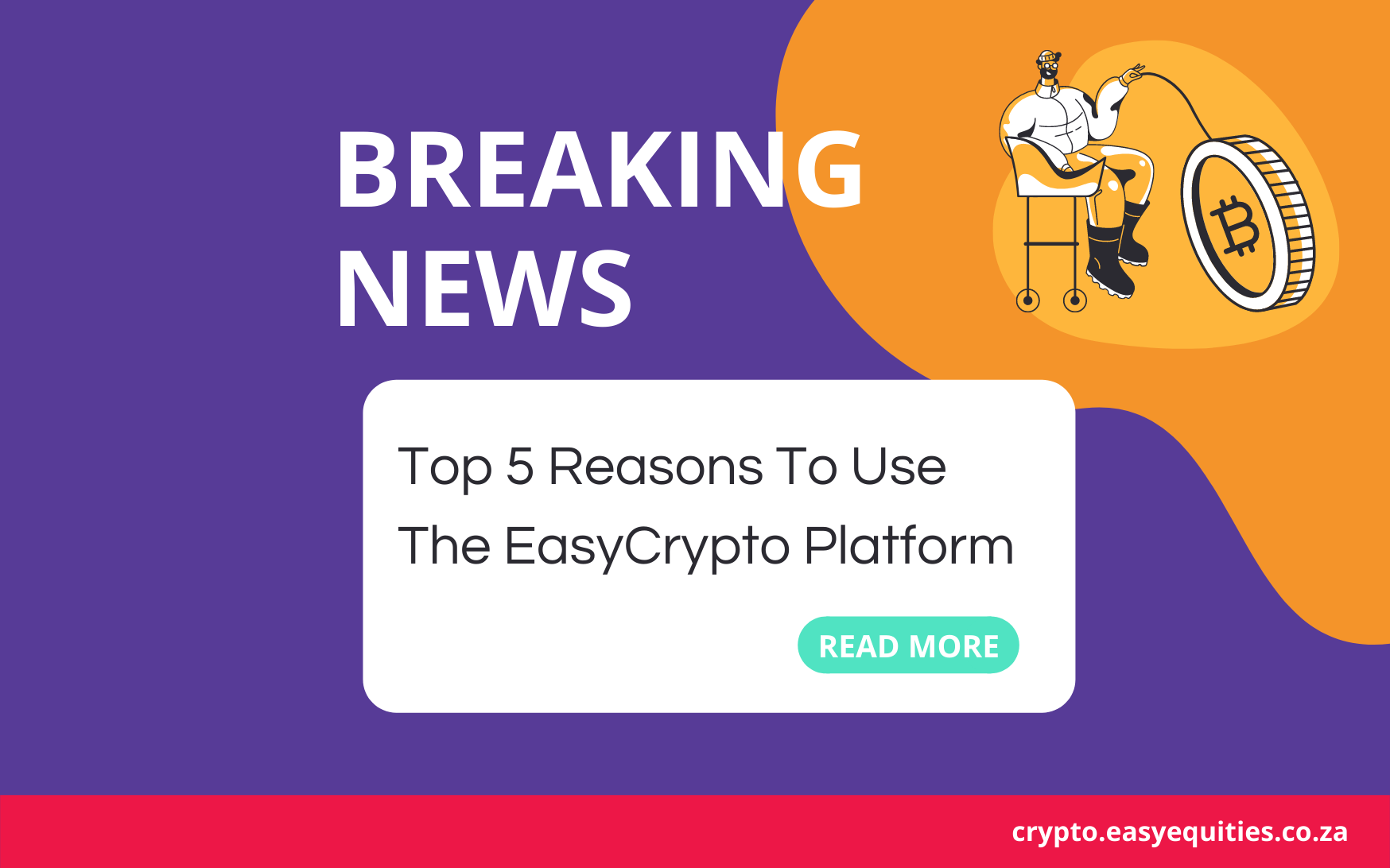 EasyVSTRs with the rise of Bitcoin, Ethereum, Cardano, and, yes, Dogecoin, crypto is here to stay. This relatively new asset class has become a popular choice for retail investors on EasyEquities, seeing over 134K EasyVSTRs go on to invest in the EasyCrypto10 bundle.
Being a man of crypto and an EasyCrypto10 bundle investor, finding the best place to invest in different cryptocurrencies has not been an easy choice but has gotten easier. The best place to find and invest in your favourite crypto is EasyCrypto, brought to you by your friendly neighbourhood investment platform, EasyEquities.
The best crypto exchanges offer a secure place to store your digital assets and a simple way to deposit funds and begin investing, one of my many reasons for using the EasyCrypto platform.
Here are my other reasons why EasyCrypto is my platform of choice:
Individual coins are available, with many more coming soon! This includes the coins everyone is raving about, like Avalanche, Terra Luna and Dogecoin!
Enhanced charts. The EasyCrypto platform has chart toggle features for NAV and Holdings Charts. The charts also include tags! Deposit, Withdrawal and Transaction tags visually show you exactly when and where a financial action occurred on your portfolio chart. This can make it easier to see your entry and exit levels and the frequency at which you are investing/divesting.
The platform has a USD/ZAR toggle in the navbar, allowing you to compare prices for enhanced analysis before placing down on a crypto asset investment.
Cyber security is the name of the game. The platform is super secure with the ability to enable two-factor authentication on your profile.
It makes crypto easy. You gotta try it for yourself and see the UI/UX. For example, there is a "Buy Max" and "Sell Max" button in the Buy/Sell functionality. We've implemented a wide array of slight aesthetic improvements to reduce clutter and make the experience easy, like a Sunday morning.